SensoSCAN S wide
Clear, intuitive and user-friendly interface
Software drives the system with its clear, intuitive and user-friendly interface. The operator is guided through the 3D environment, delivering a unique user experience.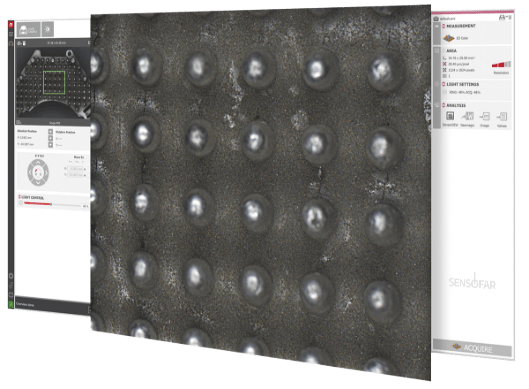 Optional modules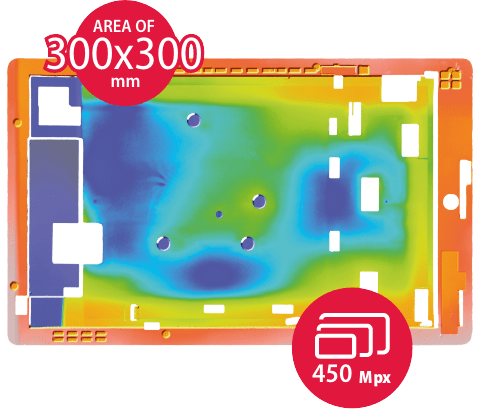 Extended measurements
SensoSCAN's extended measurements module allows the user to easily define the measurement layout. Wide areas of up to 450 million pixels are possible.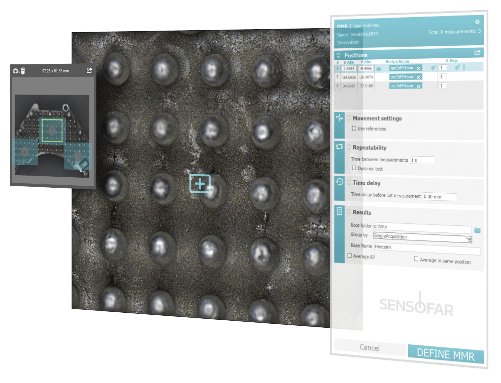 Automating procedures
Automated measurements are obtained using the Recipes tool, which is a customizable facility for creating quality control procedures. It is extremely easy to define procedures for automating measurements with sample identification and automatic fiducials recognition.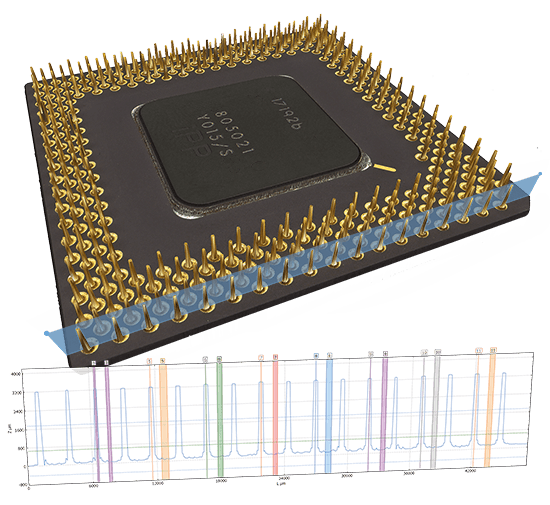 SensoVIEW
Powerful Analysis Software
SensoVIEW is an ideal software for a broad range of analysis tasks. It includes a comprehensive suite of tools for preliminary examination and analysis of 3D or 2D measurements, allowing roughness or volume calculations and measuring critical dimensions (angles, distances, diameters) with a set of analysis tools.

SensoPRO
It has never been so easy to perform rapid quality control in a production line. Thanks to SensoPRO, a production line operator only needs to load the sample and follow guided instructions to get a pass/fail report. Plug-in-based data analysis algorithms provide a high degree of flexibility. New modules can be easily customized to other industry needs.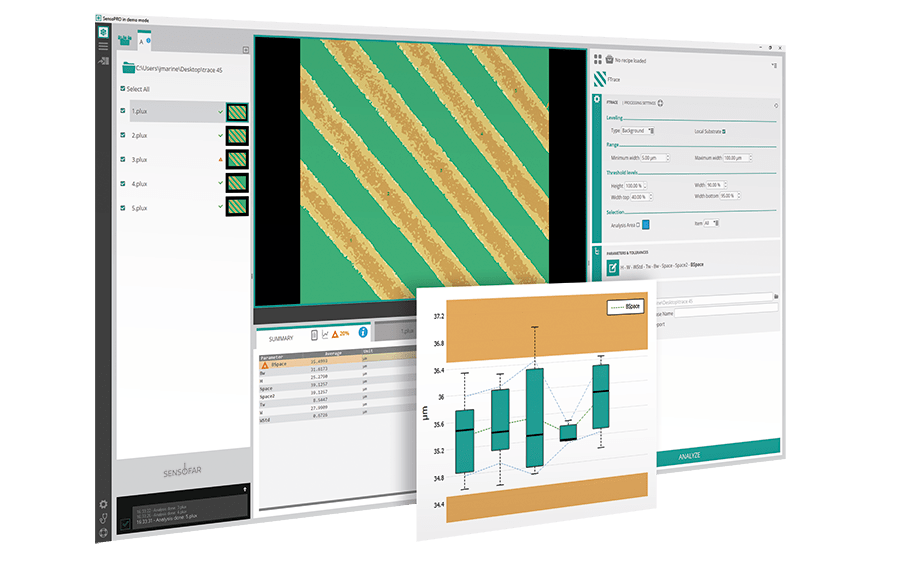 SensoMAP
Advanced Analysis Software
SensoMAP, based on Mountains technology from Digital Surf, is an extremely powerful tool for analysis and reporting. SensoMAP software is completely modularly adaptable to customer requirements. Two levels (standard and premium) and several modules are available.