Alles, was Sie über Oberflächenmessungen im Werkzeugbau wissen müssen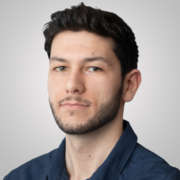 David studied his bachelor's degree at the Polytechnic University of Catalonia (UPC), where he started to work as a Research Assistant in the Department of Physics. Once he finished his master's degree at the University of Barcelona (UB) he entered into the world of optical metrology joining Sensofar. As a Sales Specialist, he communicates Sensofar's knowledge about optical metrology and trains our customers on how to extract the full potential of our systems. If you need him, he'll probably be in our demo room measuring samples or performing live demonstrations.
Die Konstruktion und Herstellung von Werkzeugen wirkt sich direkt auf die Produktionsqualität der Endverbraucherindustrie aus und die messtechnischen Anforderungen im Werkzeugmarkt werden jeden Tag anspruchsvoller.
Die Notwendigkeit, dünnere Werkzeuge und kleinere Schneidkantenradien zu messen, ist häufiger.
Unsere einzigartige Lösung, das konfokale optische Fünf-Achsen-Profilometer, ermöglicht es uns, Proben mit einem Durchmesser von bis zu 200 μm und einer Schneidkante mit einem Radius von 150 nm zu messen.
Unsere Experten teilen alle ihre Erfahrungen aus den zahlreichen Oberflächenmessungen, die sie an mehreren Werkzeugmustern vorgenommen haben.
Sind Sie bereit, mehr zu erfahren?
  Tipps zur Messung von Proben ähnlicher Form (Bohrer, Schrauben, Schneidwerkzeuge…)
  Wie misst und wie analysiert man? (Merkmale wie, Rauheit, Verschleiß, Form, CAD
Vergleich…)
  Allgemeine Ratschläge mit realen Beispielen, um die besten Lösungen für Ihren Alltag im Bereich zu finden
Werkzeugoberflächenmessung
Registrieren Sie sich, um das Webinar anzusehen