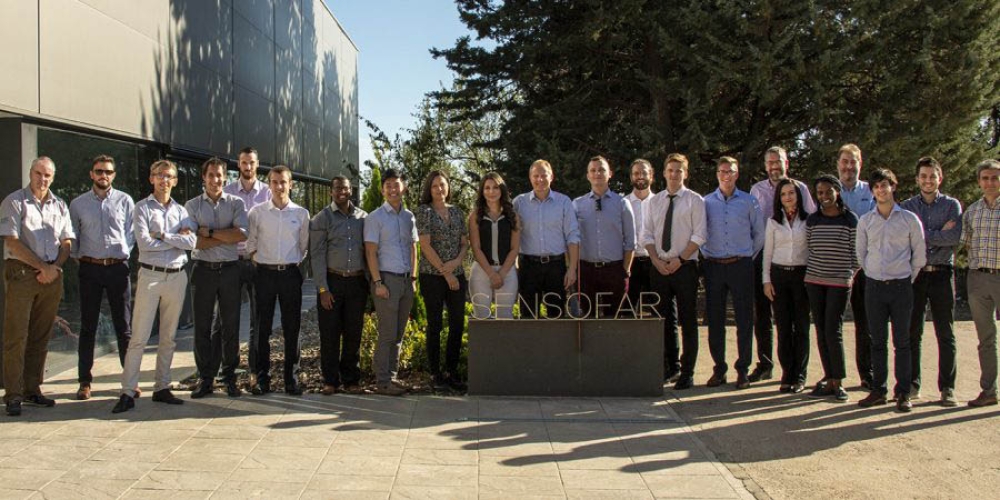 SHARK Project month 24 consortium meeting at Sensofar
Sensofar had the pleasure of hosting the month 24 consortium meeting of the SHARK Project, which took place in Barcelona earlier this month.
The consortium visited our facilities and took a tour of our different product development cycles, beginning in the R&D laboratory, and concluding in the assembly stage and our product showroom.

The guests appreciated apart from our current vast portfolio of products, that we also have other developments underway, putting value in our strong commitment to continuous research, development and innovation.
The SHARK project aims to industrialize functional laser textures by increasing the productivity, profitability and flexibility of the process. Sensofar provides a wealth of experience in the field of metrology for these new texture techniques which are being developed for this project. With this collaboration, we are raising awareness of the importance of incorporating optical surface metrology into current production processes.
Thanks to the scope of projects like this, Sensofar is better positioned internationally while ascertaining valuable lessons from the industrial sector and laser processing field.
We look forward to seeing everyone again at our next meeting (April'20) in Copenhagen!