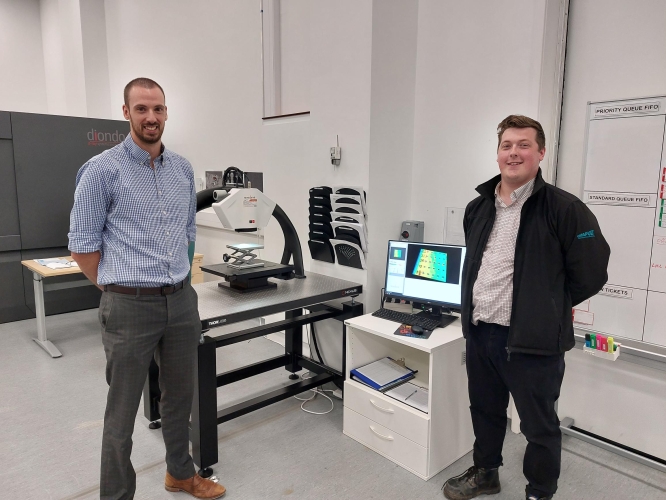 Sensofar extends collaboration with MTC
Empowering technological advancements with the S wide technology
We are pleased to announce our membership renewal at the Manufacturing Technology Centre (MTC) for three additional years. This renewal solidifies the commitment between Sensofar and the MTC to collaborate and drive innovation in the manufacturing industry.
Since its initial agreement with MTC in 2019, we have actively participated in numerous research and development projects, leveraging the cutting-edge facilities and expertise available at the MTC. As part of the initial membership, Sensofar provided MTC with our state-of-the-art S neox surface profiler, enabling them to advance their research capabilities in surface metrology.
Building on the success of the S neox, we are thrilled to extend our collaboration with the MTC by providing them with our innovative S wide Large Area 3D profiler. The S wide offers enhanced capabilities for measuring large surfaces with unprecedented accuracy and speed. By equipping MTC with the S wide, Sensofar aims to support its research endeavors and further contribute to advancing manufacturing technologies.
We are thrilled to extend our membership at the MTC for another three years and proud to provide MTC with the S neox and the new S wide, which will contribute to their research efforts and strengthen our partnership even further.
The MTC is a renowned hub for research, development, and innovation in advanced manufacturing technology. Through its state-of-the-art facilities and collaborative approach, the center brings together industry-leading companies, academia, and government organizations to drive progress and establish the UK as a global leader in manufacturing.
By renewing its membership, Sensofar gains access to MTC's extensive resources, including its world-class research facilities, technical expertise, and industry networks. This will enable us to further accelerate its research and development initiatives, enhance product innovation, and improve manufacturing processes to meet the evolving needs of our customers.
As part of the renewed agreement, we will continue to work closely on joint research projects, knowledge-sharing initiatives, and industry events. This collaboration with MTC aims to address emerging challenges, develop new technologies, and contribute to the overall growth and competitiveness of the UK manufacturing sector.