Neurovascular stents are used to treat complex disorders in the brain's vascular system. The typology and uses of these devices are diverse and although their structure is significantly more complex than the structure of coronary devices and they are usually made of Nitinol, the measurement of Neurovascular stents can be performed with our systems.
Neurovascular stents can be used as permanent implants, in the same way than coronary or peripheral stents are used, but "single-use" neurovascular stents that are removed from the patient's body after the intervention also exist. This is the case of clog retriever devices used to treat vessel occlusion and have a stent-like shape.
Other neurovascular devices are blood flow diverters, usually composed by a braided mesh of Nitinol wire and that are used to release blood pressure for the treatment of intracranial aneurysms.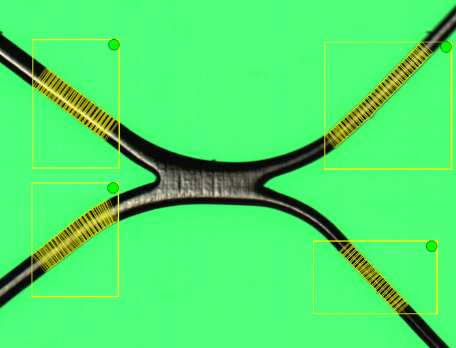 Dimensional analysis
Sensofar Medical has adapted all the analysis capabilities of SensoINSPECT to be compatible with the measurement of neurovascular stents, this kind of devices have a low density of material when compared with other implantable devices.
The same way that it happens with standard coronary devices, neurovascular devices are imaged by means of high-quality unrolled images. Simultaneous dimensional analysis and defect detection are applied on the acquired images to provide the operator with immediate results.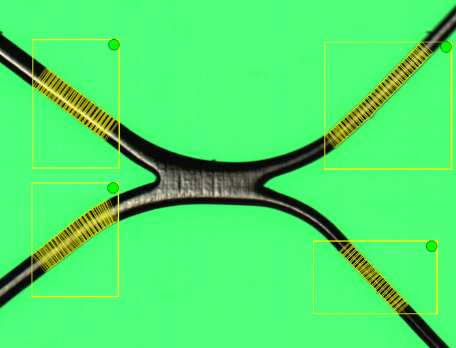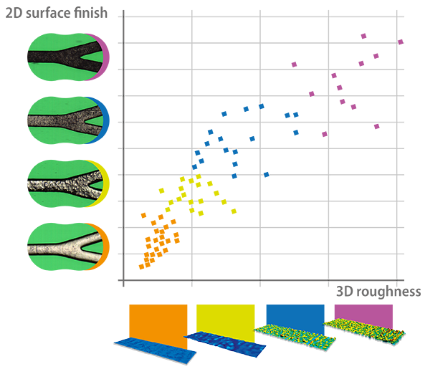 Surface finish
Device integrity and surface finish can be easily assessed from the images acquired with Sensofar Medical technology, showing a direct correlation between the 3D roughness of the stent surface and the surface finish parameters used for an immediate assessment of the surface finish from 2D images.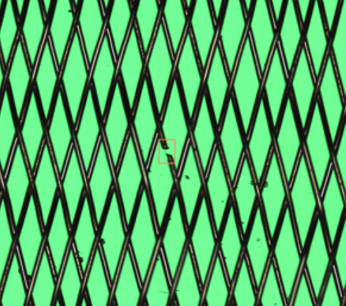 Braided devices
A new set of analysis options has been developed to fulfill the inspection needs of braided devices. These analysis tools allow an automatic detection of broken wires and the detection of the position of the wire crossings to find pattern deformation or out-of-sequence crossings.