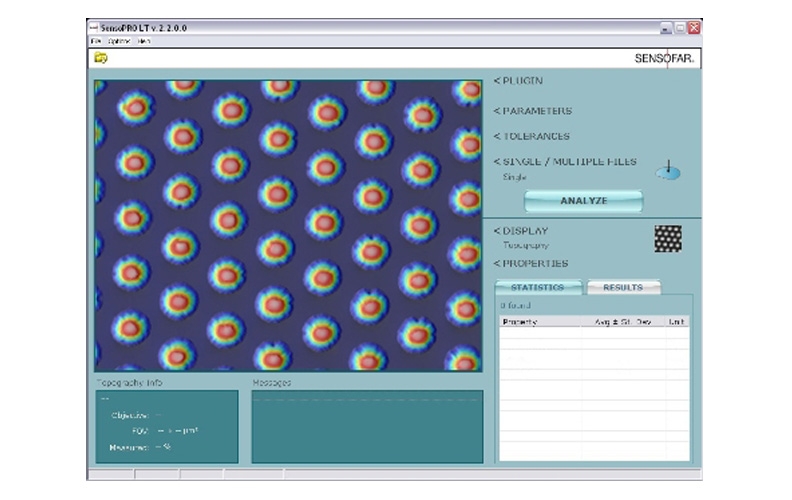 New software solutions: SensoPRO LT
Sensofar will start to commercialize SensoPRO LT, a recently developed data analysis software. This software is targetted at data analysis for production and quality control environments, and utilizes a plug-in architecture – specific modules or plug-ins can be developed and made adaptable to each application's needs. One module currently available is specifically targetted at the LED industry and incorporates the ability to measure standard parameters such as step height and roughness.
A specific module for the IC packaging industry is currently under development, providing measurement capability of BGA bumps, vias, copper traces, solder resistance and anchor critical dimensions analysis.
New modules for SensoPRO LT can be easily customized to other industry needs, depending on specific requirements. The provision of more convenient and precise solutions is a key aspect of Sensofar's strategy.