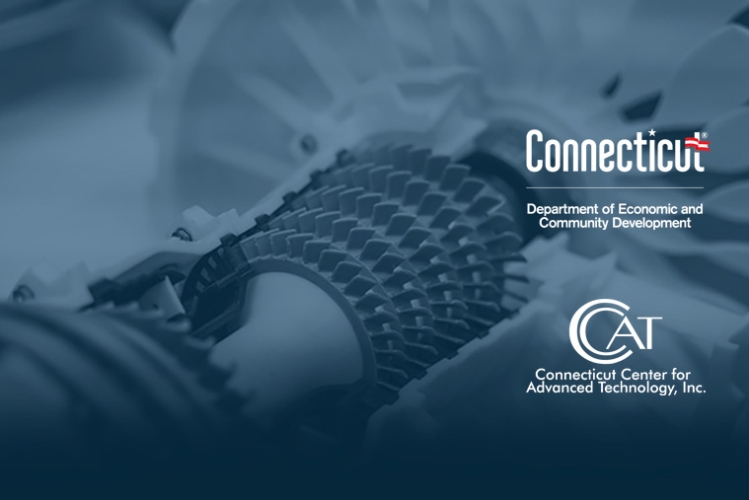 Stärkung der Connecticut-Hersteller: Geld für das Fertigungs-Grant-Programm
Stärkung der Connecticut-Hersteller: Sensofar ist stolz darauf, mit dem Connecticut Center for Advanced Technology (CCAT) zusammenzuarbeiten, um das Wachstum und den Erfolg von Unternehmen in Connecticut zu unterstützen. Unsere Zusammenarbeit mit CCAT hat es uns ermöglicht, unsere Reichweite auf mehr Connecticut-Hersteller auszudehnen und ihnen die Werkzeuge und Ressourcen zur Verfügung zu stellen, die sie für den Erfolg benötigen.
Das Grant-Programm "Money for Manufacturing" bietet förderfähigen Herstellern Matching-Fonds, um in Ausrüstung, Schulungen und andere Ressourcen zu investieren, die ihnen helfen können, wettbewerbsfähiger zu werden. Durch den Kauf von Ausrüstung wie 3D-Mikroskopen oder Sensoren von Sensofar können Hersteller möglicherweise finanzielle Unterstützung vom Staat Connecticut über den Manufacturing Innovation Fund des Department of Economic and Community Development erhalten.
Sensofars 3D-Mikroskope wie das S neox oder das S wide sind das perfekte Werkzeug für die genaue und präzise Charakterisierung und Messung von Oberflächen. Mit seiner modernen Technologie können Hersteller von berührungslosen, hochauflösenden Messungen profitieren, die ihnen helfen können, die Qualität und Konsistenz ihrer Produkte zu verbessern.
Wenn Sie ein Hersteller in Connecticut sind, kontaktieren Sie uns, um mehr darüber zu erfahren, wie Sensofars 3D-Mikroskope und das Grant-Programm von CCAT Ihrem Unternehmen nutzen können. Zusammen können wir Innovation und Wachstum in der Herstellungsindustrie von Connecticut fördern.