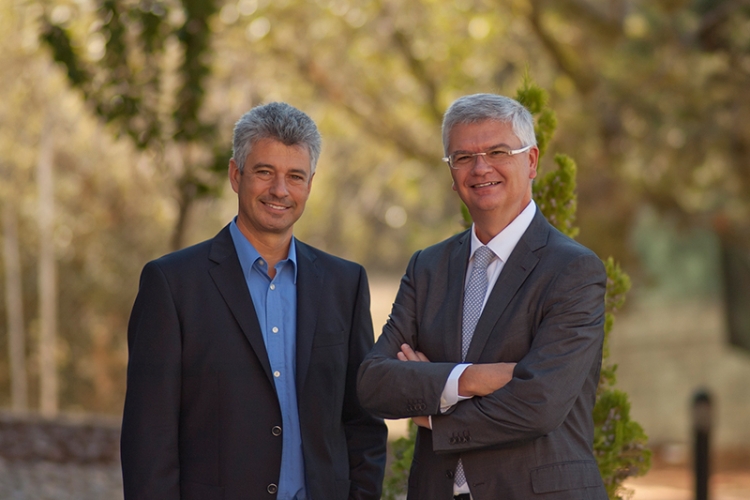 New CEO at Sensofar Metrology, former CEO to focus on Sensofar Medical
New CEOs for Sensofar. As part of the restructuring of the former Sensofar-Tech, SL, now renamed as Sensofar Group, two distinct divisions have been established. Sensofar Metrology will continue to provide support and products for Sensofar-Tech's previous industry and R&D metrology activities, while the new Sensofar Medical division will assume all responsibilities and developments of Sensofar's technological expertise for the medical technology field.
To coincide with the restructuring, Prof. Ferran Laguarta has stepped aside as CEO of the Group and will continue as CEO of Sensofar Medical. In a parallel move, Dipl. Ing. Gerald Nitsch will take over as CEO of Sensofar Metrology. The changes are designed to secure Sensofar's near and long-term development, both as a new innovator in the medical technology field and as a rapidly growing supplier of cutting-edge 3D optical metrology systems to industry, respectively.
Prof. Ferran Laguarta originally co-founded Sensofar in 2001 as a spin-off following successful optical metrology development at the CD6 Centre for Sensor, Instrument and Systems Development, at the Technical University of Catalonia, UPC, Barcelona (Spain). Sensofar's award winning technology quickly became the standard for 3D optical metrology, and the continuing partnership with UPC has frequently provided pioneering, industry-capable developments that are implemented into the product portfolio in a timely fashion.
Sensofar's portfolio has since developed to include 3D metrology systems for micromanufacturing, semiconductors, palaeontology, consumer electronics, optics, forensics and material quality control, bespoke R&D systems for diverse high-resolution profilometry tasks as well as OEM metrology engines for leading systems suppliers.
Prof. Laguarta, a major stockholder and co-founder, remains on the Board at Sensofar and will continue to be involved in current and future projects and growth strategies of the Group as a whole. As CEO of Sensofar Medical, he will oversee the recently announced ›Q six‹ system that has been designed as a dedicated and comprehensive solution for simplifying and streamlining stent assessment and approval.
Gerald Nitsch has been associated with Sensofar for over a decade. The initial collaboration was as an OEM supplier of thin-film metrology engines to Sensofar during his role as CEO/President of Mikropack. Mikropack was subsequently acquired by Ocean Optics in 2006 as part of the establishment of Ocean Optics EMEA, with Nitsch staying on as CEO until 2009 and continuing the partnership with Sensofar. After leaving Ocean Optics EMEA to follow other entrepreneurial activities in 2009, for example in automotive, Nitsch became a minor stakeholder and Member of the Board at Sensofar and took over the role as VP Sales & Marketing, with additional responsibility for the growth strategy of the business.
Nitsch continues this responsibility as the new CEO of Sensofar Metrology, his task being to ensure a healthy operational transition during this continued period of rapid growth for the company. At the same time he retains his position as VP Sales & Marketing for the Sensofar Group.