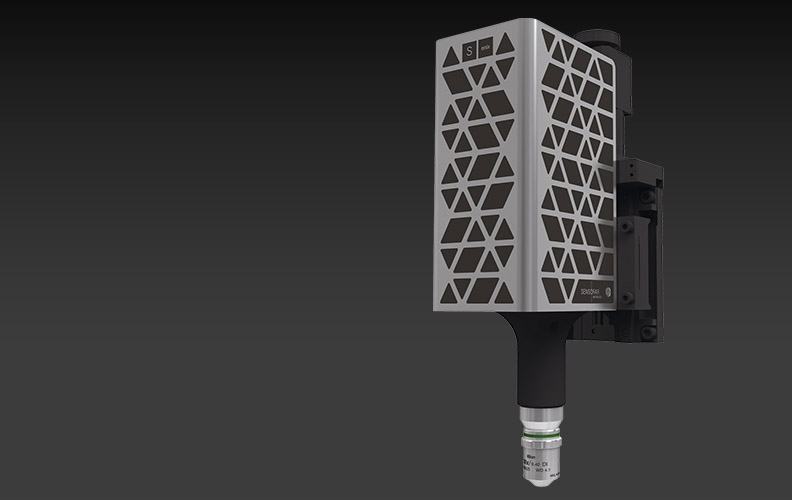 High-speed surface metrology with the new S onix
Sensofar Metrology has released a new high-speed non-contact 3D surface sensor – the S onix. The S onix is a new and ultra-compact surface metrology system purpose-designed for high-speed in-line process measurement and process control tasks. It has been specifically designed for surface measurement applications requiring fast, non-invasive assessment of the 3D micro- and nanogeometry of technical surfaces – including surface roughness, textures and structuring, and thickness measurements – and with vertical resolution down to 1 nm.
To achieve this performance, the S onix sensor head features a single measurement technique (interferometric – VSI), but combines this with special measurement algorithms and a high-speed VGA-resolution camera ideally suited to imaging fringes at high frame rates. The result is a system capable of performing high-resolution surface metrology measurements up to 7x faster than comparable systems on the market.
The S onix comes equipped with a single, white, long-lifetime LED light source, a high-speed camera (up to 350 fps) and a single, application-specific objective. There are no moving parts in the sensor head, thus providing for long-term stability, accurate measurement repeatability and a very long lifetime. When fully integrated into a production system, the fixed (and automated) reference frame for measurement also provides a route to better process optimization.
The newly developed software interface, SensoSCAN 6, offers an even more intuitive interface as well as compatibility with current surface measurement benchmarks (such as ISO standards). SensoSCAN also includes customizable tool features and new and powerful analysis algorithms that have been especially designed for automated in-line process applications – all easily accessible system-wide using the provided SDK.
The S onix is ideally suited for high-throughput manufacturing applications in automotive, aerospace, laser marking, LCD, microelectronics, micromanufacturing, paper coating, semiconductor and tooling sectors.
Sensofar Metrology will exhibit the new system at Control 2016.