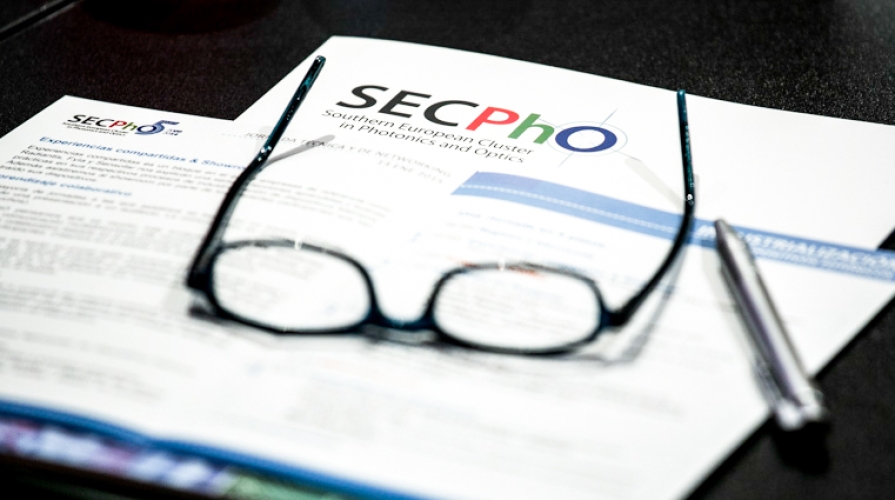 Sensofar to become a founding member or the SECPhO: Southern European cluster in optics and photonics
Organizers have announced the establishment of the Southern European Cluster in Photonics and Optics (SECPhO), a new group of companies and R&D centers that will work to improve the competitiveness of optics and photonics in the Spanish sector.
The Spanish sector comprises more than 110 enterprises employing more than 7000 people, with total revenues near 1.300 M €. Cluster members will work to develop new technological applications and transfer them to the industry, and/or create cutting-edge technology spin-offs.
SECPhO represents a broad range of companies and research centers. Members participating in SECPhO include Easy-Laser, Ficosa, Hamamatsu, Indra, Lamp, Macsa, Monocrom, Radiantis, Sensofar, UPC (Polytechnic University of Catalonia), and CD6 (Research Centre for Sensor, Instrument and Systems Development).
Sensofar's General Manager Marc Canales is a founding member and sits on SECPhO's Strategic Committee (as Vice-President of the Board).
The cluster's product portfolio includes optical systems used in photographic and video cameras, optical instrumentation (microscopes, telescopes, metrology instrumentation and ophthalmic optics), and the latest sensors based on optoelectronics devices, new light sources (LEDs, OLEDs, etc), lasers, optical fibres and photonics' new applications, linked to quantum light aspects.
The new cluster is supported by the Catalonian government and the Spanish Department of Industry, Tourism and Trade.
The group's action plan identifies several key areas to develop:
Collaborative R&D projects
Manufacturing improvement
Commercialization and internationalization activities
International cluster visibility
Companies' strategy reinforcement
Human resources specialization in optics and photonics
Networking activities between cluster members and third parties