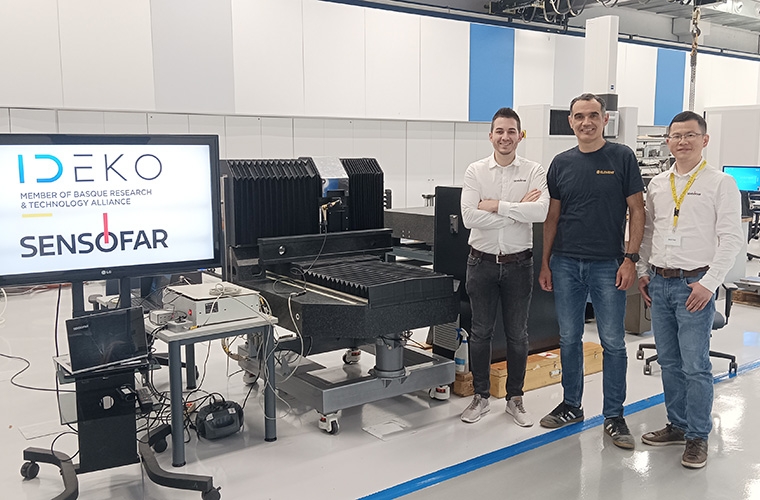 Building long-lasting relationships: Sensofar's visit to IDEKO
Sensofar recently visited the company IDEKO, internationally recognized as a research center for advanced manufacturing located in the Basque Country. The purpose of the visit was to strengthen the already existing partnership and explore potential opportunities for future collaboration.
During the visit, the Sensofar team, composed of Dr. Carlos Bermudez, R&D Engineering Manager, and Dr. Chaoren Liu, EU Project Research Associate, was given a tour of the IDEKO facilities by Dr. Harkaitz Urreta, Design and Precision Engineering Manager, and was able to observe first-hand the research and development work being carried out by IDEKO's highly skilled professionals. The Sensofar team also had the opportunity to discuss potential applications with IDEKO's experts.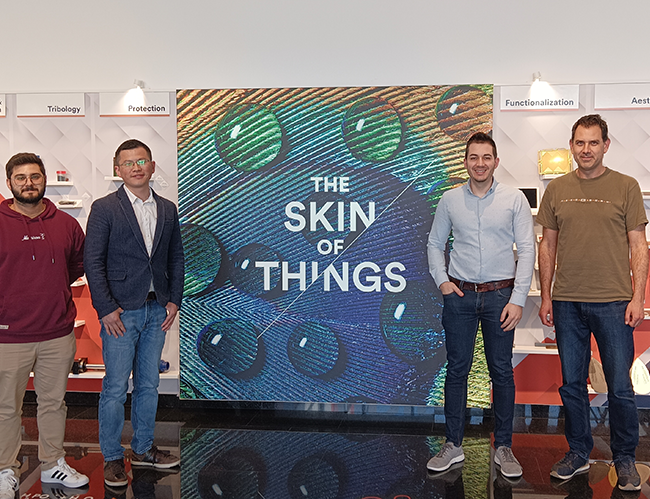 As a sign of goodwill and partnership, Sensofar also donated a 600×700 mm precision XY stage on a granite frame with antivibration supports to IDEKO, which was gratefully received by the management team. This gesture demonstrates the company's commitment to building long-lasting partnerships with its customers and partners.
This visit is part of a broader effort to reinforce relationships with partners in the Basque Country and beyond. The company has been actively engaging with its partners in the region to explore opportunities for collaboration and identify new areas of growth.
Also during their trip, Sensofar team visited Universidad de Mondragón, Tekniker, CIDETEC Surface Engineering and CEIT. All meetings took part as a demonstration of the company's commitment to keep the relationships with its partners.