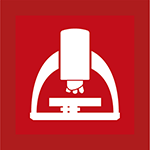 SensoSCAN 7.2 Webinar
SensoSCAN 7.2 software, is ready to get the most of the New S neox System, taking easily all measurements through its user-friendly interface.
To confirm the maximum understanding of the software and ensure highest benefit from the news.
We have prepared an online session in which all new features will be shown and explained, while solving all existing doubts.
Please do not hesitate to register here if you are interested in virtually attending this webinar