Keeping our essence, Renewing our brand
Sensofar reinforces its 20 years of commitment to metrology and changes the logo
For the 20th anniversary of Sensofar, we wanted to renew our brand while renewing the commitment made to customers, employees, metrology, and surface inspection. This trajectory has led us to consolidate and reinforce our presence and maturity under a new brand image!
We firmly believe the importance of our brand recognition goes hand in hand with the trust placed in Sensofar over time. That is why, during this year of celebration, we wanted to reaffirm our brand by updating the visual identity of our logo.
The process of rebranding began in early 2021 and included staff from around the world. All our stakeholders agreed on the following starting points:
Our brand is much more than a logo
For many people and companies, the brand is a tangible and visual element. However, at Sensofar, we realize that our brand goes far beyond this.
The promise of a positive experience
An experience based on the quality of what we do.
Our brand values

Celebrating 20 years of Sensofar spirit
Sensofar is celebrating the 20th Anniversary of its founding in 2001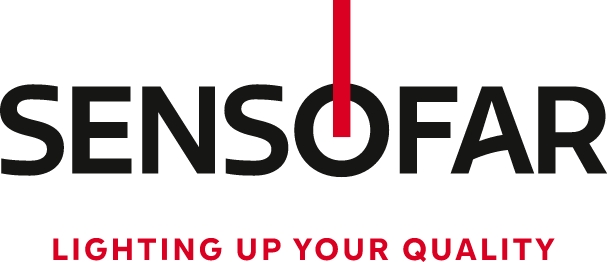 "Sensofar must retain its established values and scientific heritage, but at the same time, the branding needed to develop to reflect the growth and maturity of the company. We feel it's important to let people know what Sensofar stands for and our new tagline 'Lighting Up Your Quality' signifies our commitment to metrology and reflects how the company improves the quality processes of our users."
MARC A. LLIBRE
BRAND MANAGER
Update our brand!
In an effort to maintain a more cohesive brand, Sensofar has prepared a variety of resources that will assist our partners and customers. Here you'll find an overview of the visual elements that make up the Sensofar brand and a Guideline to apply them correctly.
Take a look, download, and use them!